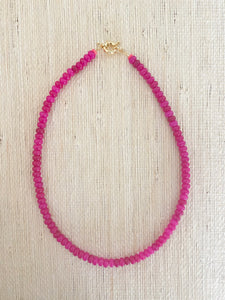 6mm bright fuchsia/pink beads accented with hot pink heishi beads and a gold anchor closure. *this is a smaller size bead and is a fun piece to stack with others.
measures approx. 16.75-17 in.
*due to the nature of these beads, there will be some movement of beads on the wire allowing it to lay correctly around the neck.